Dressed to Protect
Specially designed outerwear to help keep you shielded from the elements
Boaters endure sun, heat, humidity, wind, and saltwater when they're out on the water, so it's imperative to dress for comfort if you want to thoroughly enjoy (and survive) the day. What's more, unless you want to put your dermatologist's kids through college, you'll need to protect your skin from the elements.
Picking an outfit for a day on the water used to be simple: cargo shorts and a T-shirt. Now, it's full of terms like polytetrafluoroethylene, hydrophilic, and hydrophobic. The bottom line is clothing should keep you shielded, cool, dry, comfortable, and looking good. Here are some examples for the well-protected, well-dressed boater.
Jackets
In the tropics or during the summer months, you (usually) don't need a jacket to keep warm but keep one handy for those occasional rain squalls. Look for jackets that are breathable and waterproof (not water-resistant). Check that zippers and stitching are waterproof and that there are sealed pockets inside and out for your stuff. Storm flaps over the zippers are a bonus as are cuff closures to keep water out and chafe protection that goes easy on your neck. Check out Gill Marine's Navigator Jacket or Helly Hansen's Crew Jacket.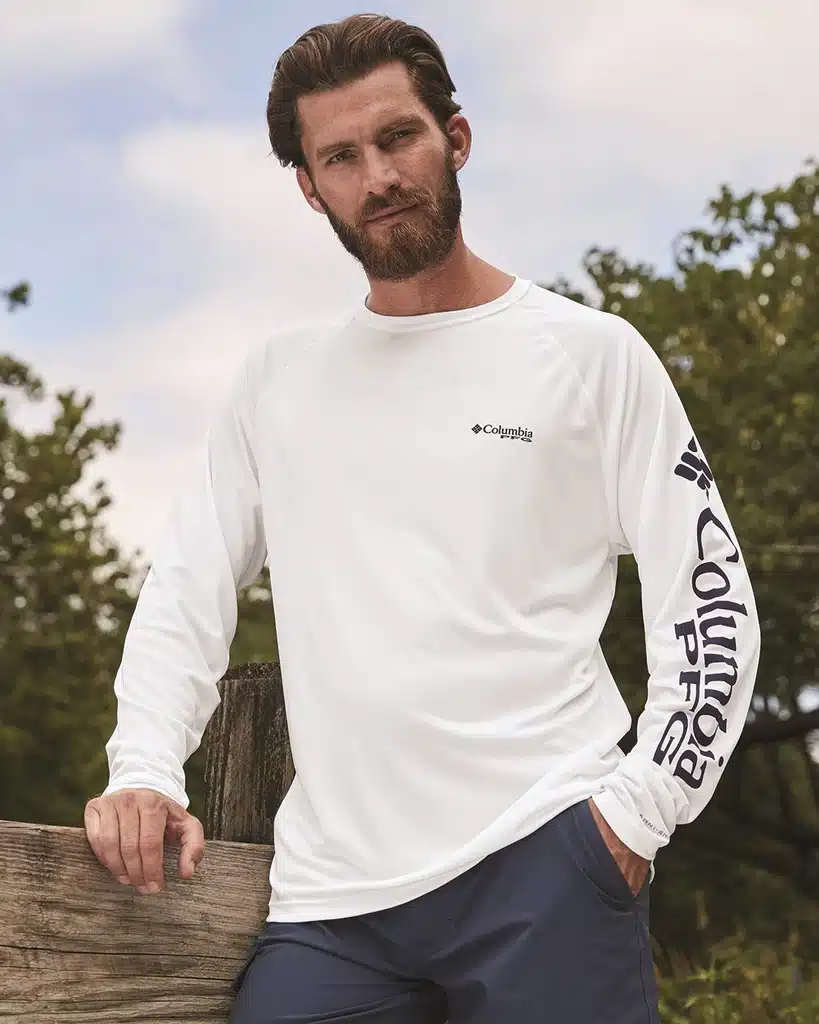 Shirts
Don't even think about spending a day on the water in just a T-shirt, you'll fry your arms—long sleeves and high collars are the way to go. Shirts should shed heat through vents or special fabrics. Go for high UPF (Ultraviolet Protection Factor) ratings; many have antimicrobial treatments that control odors and fabrics that are soft on the skin. Consider shirts made by Huk, Columbia PFG, and AFTCO.
Hats
The sun doesn't care if you have a thick head of hair; it will bake your noggin anyway. A visor won't cut it, nor a baseball cap (even if you wear it backward to be trendy). You need a serious hat. Keep your head looking and feeling cool with hats such as Sunday Afternoons' Sun Guide Cap, Gavin Cotton Bucket Hat UPF 50+ from Coolibar, or the Quiksilver Pierside.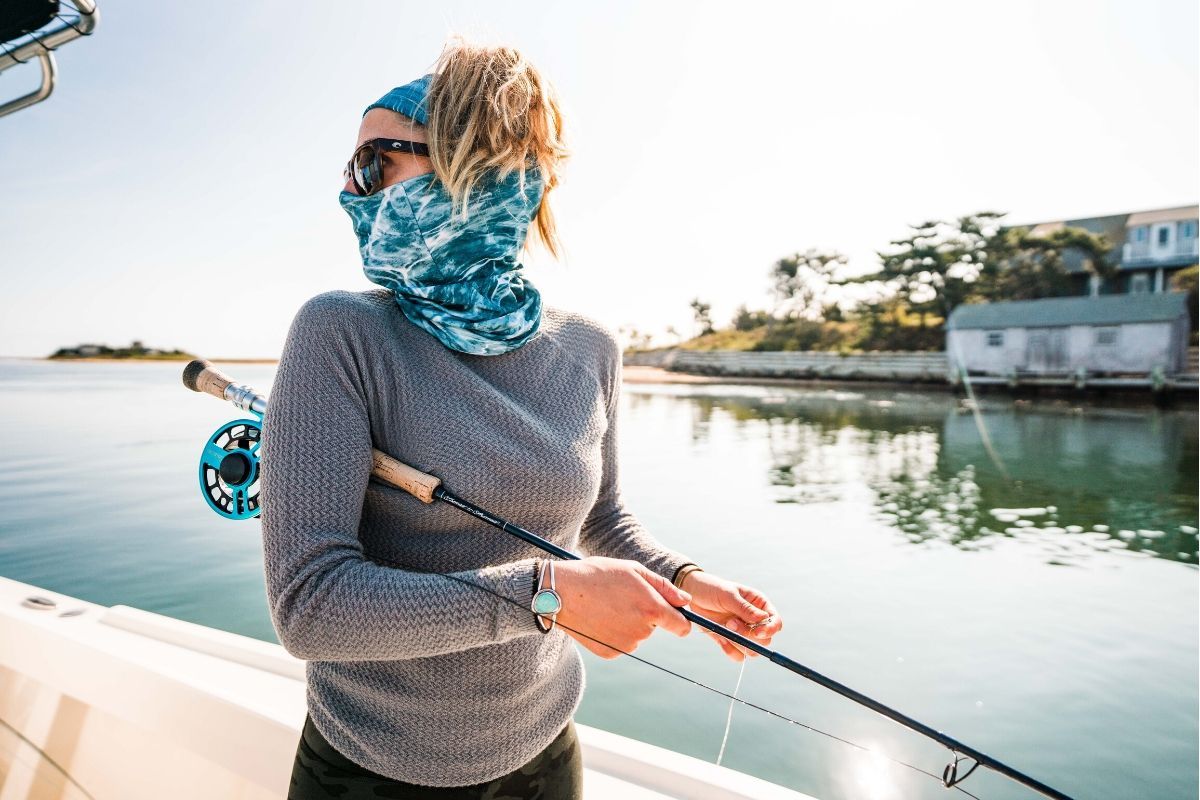 Gaiters
These stretchy masks cover your neck, face, nose, and the dermatologist's favorite part, the ears. They protect from the sun, wind, and cool air. They should be made with a lightweight, moisture-wicking fabric and have a high UPF rating. Patagonia and Grundéns supply gaiters for comfortable all-day wear.
The post How to choose foul weather gear appeared first on Southern Boating.