FlightLap of Luxury Lifestyle Products
From underwater drones and dive watches to fancy cars and real estate, pamper yourself with these luxury lifestyle products.
Lamborghini Urus
Sports car, meet SUV. The Urus merges the best of both: She's made for offroading and with a low profile, she's ready to be revved up to 187 miles per hour. Customize the interior to make her truly yours, from leather to wood finishes. Price upon request, lamborghini.com
Rolex Deeps Challenge Dive Watch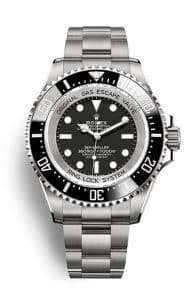 Dive deep with this Rolex, which is waterproof up to 36,090 feet and features a unidirectional 60-minute rotatable bezel. With a black dial, luminescent hour markers, oyster bracelet, and ringlock pressure, she's as stunning as she is functional. $26,000, rolex.com
Hayes Quilted Spanish Shearling Sheepskin Car Coat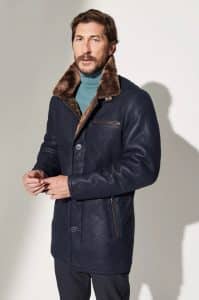 This luxury lifestyle product has a classic look. A quilted sheepskin car coat keeps things snug and warm with a diamond stitching pattern that stuffs in sheepskin, while zip and button closures block out the cold air. Available in black, coffee, and navy. $1,195, overland.com
ICON A5 Seaplane

Thrill-seekers will delight in the A5, which turns flying into a sport. Jet away for the weekend to the Bahamas, Bermuda, or Newport on a moment's notice. The only runway you'll need is a strip of grass or a stretch of remote beach. Price upon request, iconaircraft.com
Gucci Horsebit 1955 Small Shoulder Bag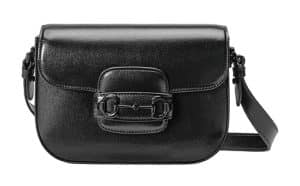 There's nothing like a timeless leather Gucci bag. Designed with the same details and shape as its 1955 predecessor, the small Horsebit can serve as the shoulder bag that it is or a clutch if you remove one of its two detachable shoulder straps. $3,250, gucci.com
U-Boat Worx Super Sub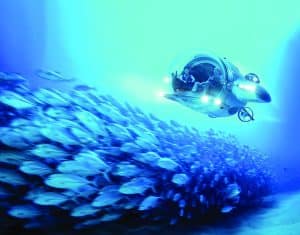 If you've ever wanted to take an electric car underwater, now you can—this Super Sub mimics the flow dynamics of one. It has a top speed of 10 knots and depth rating of 300 meters, and it can fit up to three people for exploration. Price upon request, uboatworx.com
Renna Pear-Shaped
Aquamarine Necklace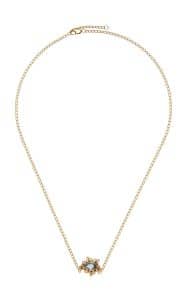 Wear an homage to the sea around your neck with this aquamarine gem. Surrounded by glittering diamonds at the center of a yellow-gold chain, it's stunning enough to make a statement on its own and delicate enough to pair with other necklaces. $2,300, modaoperandi.com
Anchor Chain Miniature Earrings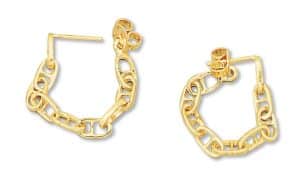 Huggie earrings get a twist with an anchor chain design for a subtle nautical touch. Their simplicity makes them a dream for everyday wear, but their polished look can also complement a black evening gown. Available in both 14-karat and 18-karat gold. Starting at $1,200, agacorrea.com
Leica Q2 "Ghost"
by HODINKEE Digital Camera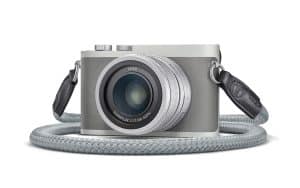 Leica and Hodinkee have teamed up to create a special-edition camera inspired by Rolex's ghost bezel watches, sleek and elegant in light gray cowhide and silver dials. Get yours before it's gone; there are only 150 available. $6,200, leica-camera.com
Hermés Paris Loafer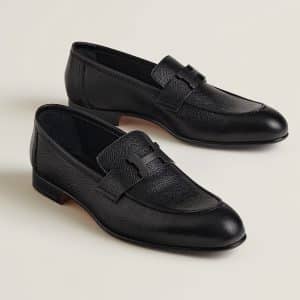 Classic and chic, these shoes will never go out of style. Wear them with structured chinos or complement a pair of jeans to get a more sophisticated look. Made of calfskin with a goatskin insole, they feature Hermés' signature "H" and a palladium-plated buckle. $1,125, hermes.com
DiorClub D-Frame Sunglasses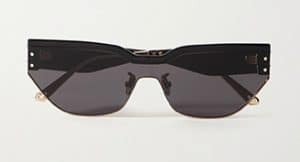 Glam meets sporty in Dior's DiorClub sunglasses, thanks to its D-shaped lenses and gold accents. Made of black and white acetate, they offer 100 percent UV protection and come with a protective case for safekeeping. Perfect for lounging poolside or upgrading your tennis outfit. $590, net-a-porter.com
Marmo-Print Maxi Dress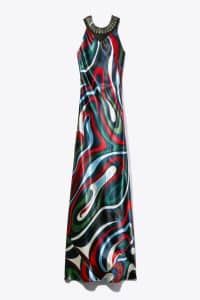 With abstract shapes in primary hues, this Italian-made satin dress is like wearing a masterpiece. Bonus: An embellished neckline creates the illusion of jewelry, so you'll be dressed and accessorized all in one. Your next dinner party or gala awaits. $3,450, pucci.com
Waterfront Estate in the Bahamas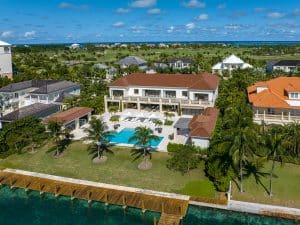 Positioned on nearly an acre in the prestigious Ocean Club Estates community, this unique waterfront estate provides breathtaking views over Montagu Bay on Paradise Island, Bahamas. The eight-bedroom, eight-and-a-half-bathroom home features a tropical landscape, seaside swimming pool, and a 130-foot dock. $24,500,000, hgc.com 
Polo Ralph Lauren Patrol Hooded Windbreaker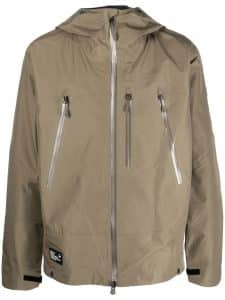 Every boater needs to ward off nature's worst elements at some point, so why not look good doing it? A khaki windbreaker with a utilitarian edge boasts zipped pockets and a hood, and is eco-conscious—it's made of recycled materials. $1,124, farfetch.com
Seabob F5 SR

You'll never want to leave the sea with the latest model of one of the most popular water toys. Seven power levels will send you cruising through the water from a lazy speed to high gear, while two rear fins enable driving stability and maneuverability. Price upon request, seabob.com
Fliteboard 2.2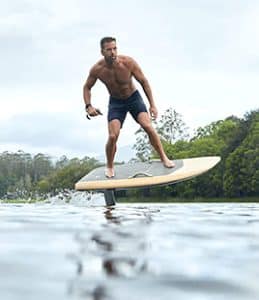 The latest iteration of the Fliteboard proves to be smoother, smarter, and stronger than all the ones that came before it. Easily maneuverable for some seriously stable aquaplaning, even among waves, it will turn every body of water into your jungle gym. $12,595, fliteboard.com
Hasselblad X2D 100C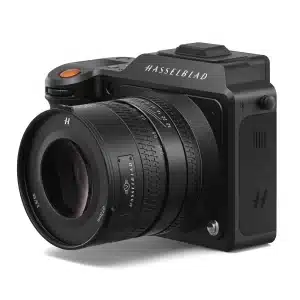 A 3.6-inch touch display, a resolution of 2.36 million dots, and ample built-in storage—Hasselblad's new flagship camera does it all. Your photos of the Caribbean beach or your latest hiking trip will never look so good. $8,199, store-na.hasselblad.com
FiFish V6 Expert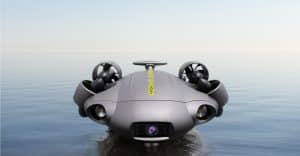 An underwater drone equipped with ultra-bright 6000 lumen LED lights and a 4k UHD camera will up the ante on your adventures down under, capturing vivid shots of every fish and seahorse, even in the darkest depths of the sea. Starting at $2,999, store.qysea.com
Superocean Heritage Chronograph 44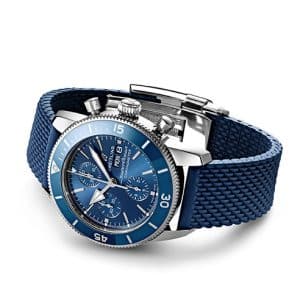 The Superocean Heritage puts a contemporary twist on a vintage 1950s design, featuring a bezel with a polished ceramic ring and triangular-shaped hands. This classic diver's watch comes in a variety of colored dials; go for blue like the ocean. $6,300, breitling.com
Luxury Cruise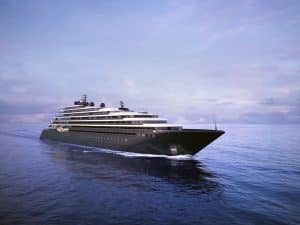 Luxury lifestyle products also come in the form of experiences. Treat yourself to a vacation with a Ritz-Carlton luxury cruise. San Juan, Panama City, Barcelona, Marseilles, Barbados—the world is your oyster. Spend anywhere from five to 12 nights checking off your bucket list and getting pampered on board the yacht's spa. Prices vary, ritzcarltonyachtcollection.com
Porsche Design Carbon Weekender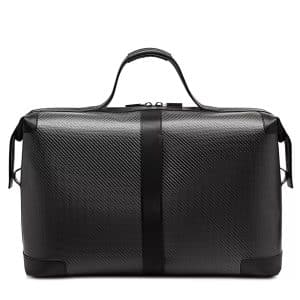 Packing just got that much easier—and more stylish. Throw weekend essentials into this baby, made of Nappa leather and carbon fabric and boasting the Porsche Design logo. A main compartment and expandable design will fit everything you need. $1,890, bloomingdales.com
-by Hillary Hoffower
Read more lifestyle content here.